Thurnscoe – A Better Place
Our Vision & Priorities
Our vision is to make Thurnscoe an even better place to live. To do this all of our activity is based around our priorities which are;
Bringing the community together
A community where everyone knows what's going on
A healthy environment for everyone to enjoy
What is Big Local?
Big Local is an exciting opportunity for residents to use £1m to make a massive and lasting positive difference to their communities. It's about bringing together all the local talent, ambitions, skills and energy from individuals, groups and organisations who want to make their area an even better place to live.
Big Local projects are running in 150 areas around England. The funding is distributed by the Local Trust. It was setup with £200 million by the Big Lottery Fund which receives a portion of money from every National Lottery ticket sale. More…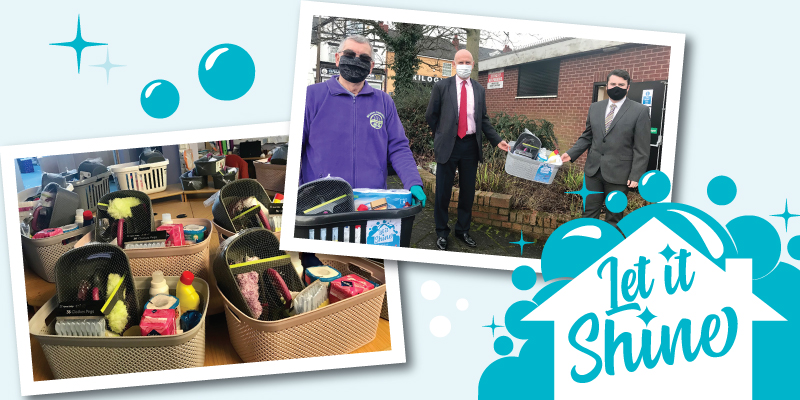 Let it Shine
Working with our fantastic community partners, Big Local Thurnscoe coordinated a brand new project to give a little boost to identified families in our area. They each received a large laundry hamper full of cleaning products and household essentials to help them 'Let it Shine' in 2021!
This project is in partnership with Station House, the Dearne Area Team, The Hill Primary Academy and supported by a grant from Keepmoat Homes. Read more »
We have been working very hard over the summer to bring this area back into use. The whole area has been cleared and the 3 Incredible Edible raised beds have been installed and are available for community groups to use to grow produce. We have applied for a grant from the Dearne Development Fund to […]

Residents will have noticed that we are making great progress with our 2 houses on Gate Crescent purchased as part of our commitment to improving the  housing stock in the village and creating employment opportunities. Extensive work is underway to bring these properties back to a good standard and we are planning to take them […]
Are you aged 16-24 and interested in a career in construction? Big Local Thurnscoe is sponsoring 2 traineeships with Barnsley Community Build to help with our housing project in Thurnscoe. To find out more please contact Alison on 07557 740330.
Big Local Community Gallery