Thurnscoe – A Better Place
Our Vision & Priorities
Our vision is to make Thurnscoe an even better place to live. To do this all of our activity is based around our priorities which are;
Bringing the community together
A community where everyone knows what's going on
A healthy environment for everyone to enjoy
What is Big Local?
Big Local is an exciting opportunity for residents to use £1m to make a massive and lasting positive difference to their communities. It's about bringing together all the local talent, ambitions, skills and energy from individuals, groups and organisations who want to make their area an even better place to live.
Big Local projects are running in 150 areas around England. The funding is distributed by the Local Trust. It was setup with £200 million by the Big Lottery Fund which receives a portion of money from every National Lottery ticket sale. More…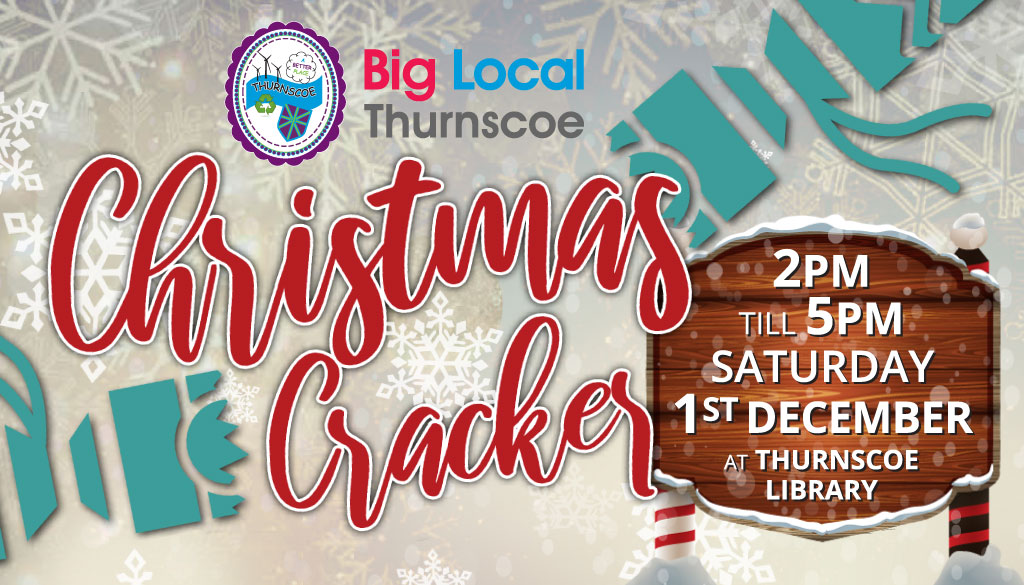 Our final community event of the year takes place on Saturday 1st December at Thurnscoe Library from 2pm. Santa will be in his grotto (£2) and we will have festive entertainment from Barnsley Met Concert Band and Thurnscoe Harmonic Male Voice Choir. Light refreshments will be available.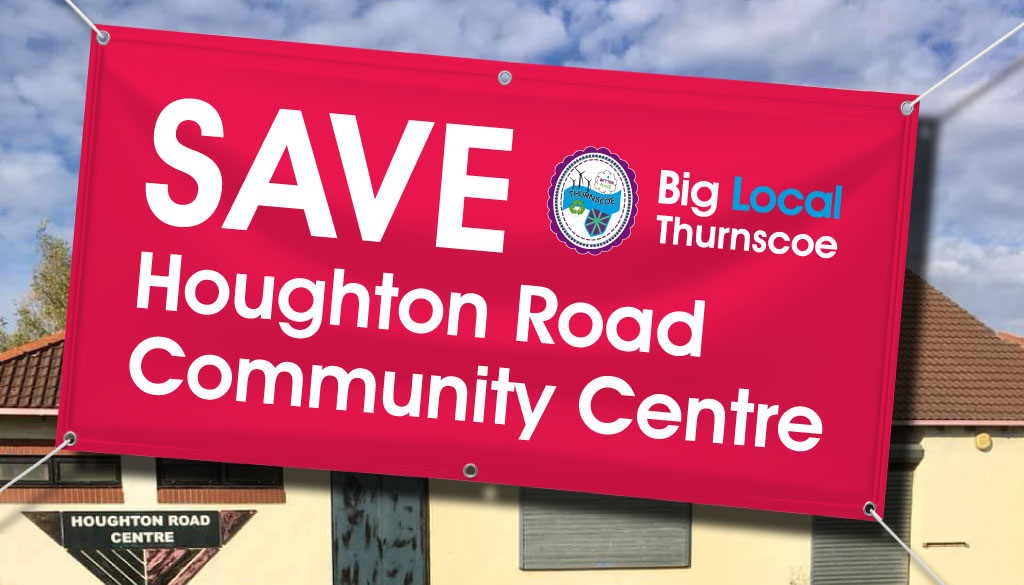 Help us to save the Community Centre! A special meeting has been arranged on Monday 22nd October at 10.30am at Thurnscoe Library with Berneslai Homes, Dearne Kids and other community groups and individuals. Big Local Thurnscoe is prepared to underwrite running costs for the centre to allow a new management committee to get established and […]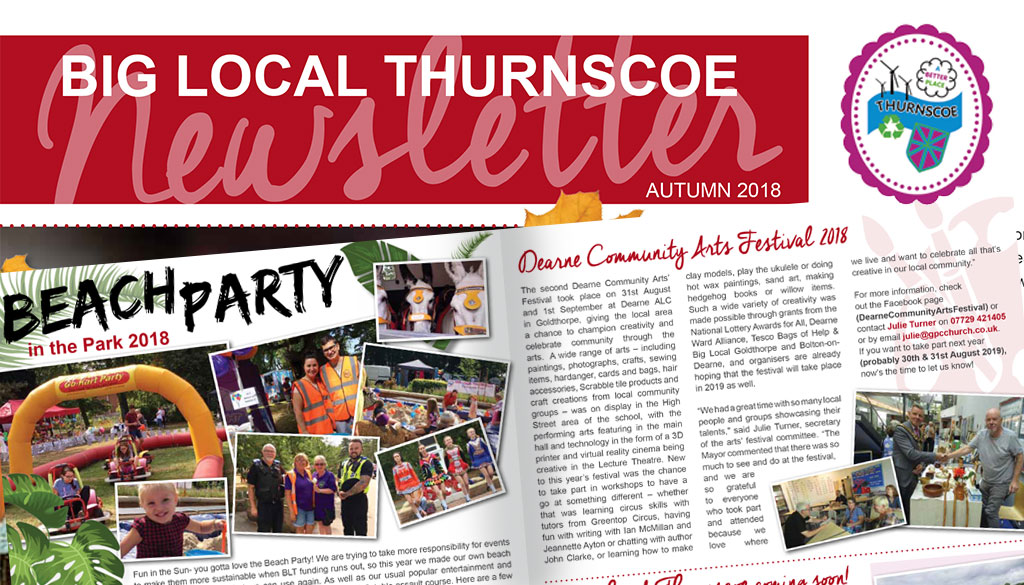 The Big Local Thurnscoe Autumn 2018 Newsletter will be with you very soon. With 5000 copies distributed locally it's a fantastic way of keeping up-to-date with what's happening in our community. It's packed with local news and events including our review of Dearne Community Arts Festival 2018 and information on a fantastic new befriending project […]
Big Local Community Gallery