Big Local Thurnscoe Housing Project
This year we have started on our social housing project which has the dual aims of improving the housing stock in Thurnscoe and also improving the skills of young people in the Dearne.
To begin with, we have purchased 2 neglected properties in Thurnscoe and plan to refurbish them using the skills of our local trusted organisation, Barnsley Community Build. As part of our agreement with them, we aim to recruit 2 local apprentices and fund their training.
We may sell these properties and re-invest the funds into the charity or we may decide to rent them out using a social landlord. In the future we are hoping to pilot innovative housing solutions for vulnerable people in our community.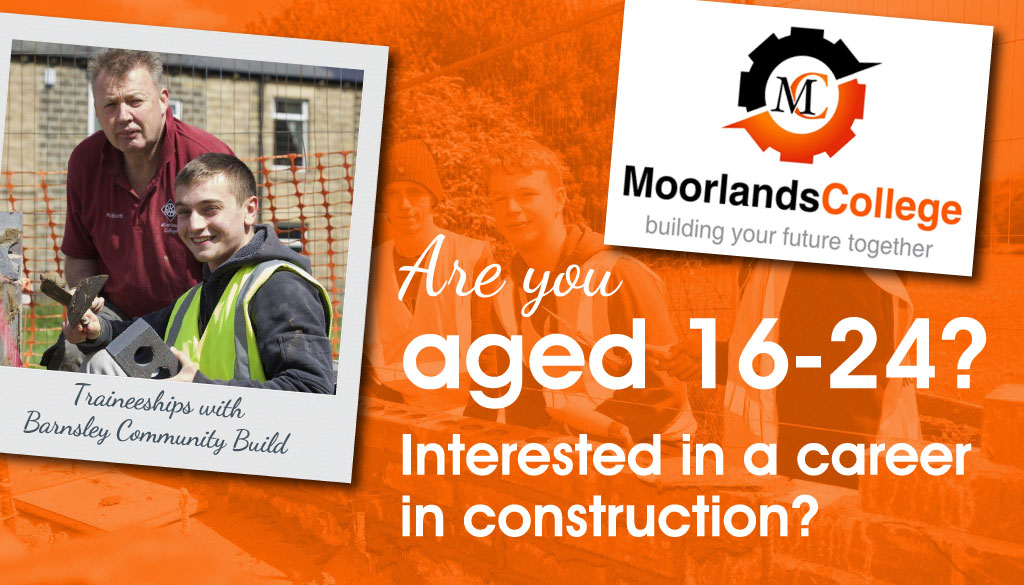 Construction Traineeships sponsored by Big Local Thurnscoe
Are you aged 16-24 and interested in a career in construction?
Big Local Thurnscoe is sponsoring two traineeships with Barnsley Community Build to help with our housing project in Thurnscoe. It's a great opportunity for two local young people to learn a trade!
To find out more please contact Alison on 07557 740330.
Enthusiastic Trustees required for new Housing CIO
We need trustees to help guide us through the setting up of our Housing CIO (Charitable Incorporated Organisation) and to continue to give direction to this exciting new project.
What is the role of trustee?
Trustees have overall control of a charity and are responsible for making sure it's doing what it was set up to do for the public benefit. They need to act in the charity's best interests and make sure that it complies with all legal requirements. Trustees are the people who lead the charity, but you will be part of a team and have the full support of the partnership who will oversee the work of the charity. We will take all required steps to ensure that you have no personal liability as a result of your position. Being a trustee means making decisions that will impact on people's lives and have a positive impact on the built environment in Thurnscoe. We would require you to attend no more than 4 meetings in any one year and to commit to the role for at least 12 months.
What are the benefits for me?
As a trustee you will be putting your skills and experience to use and will contribute to a charity that will make a lasting difference to housing in the Dearne. You will have the opportunity to work with new and interesting people from all sections of the community.
Trustees often learn new skills during their time on the board and BLT is happy to fund any training requirements you may have in order to carry out your duties. Whilst the position is undertaken on a voluntary basis, out of pocket expenses such as travel and childcare costs to attend meetings can be reimbursed. You will also be invited to an annual celebration dinner.
Interested? We would love to hear from you!
Contact Big Local Thurnscoe Development Worker Alison Vint for an informal chat on 07557 740330, alisonvint@bcbtraining.co.uk
Attend our next Housing CIO meeting on Monday 24th July at 10am Thurnscoe Library