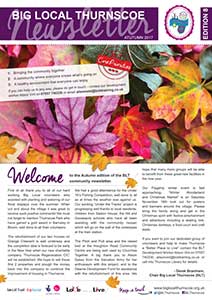 The Big Local Autumn 2017 Newsletter will be with you very soon.
With 5000 copies distributed locally it's a fantastic way of keeping up-to-date with what's happening in our community. It's packed with local news and events including Green Gym sessions at Phoenix Park and Green Angels environmental courses.
If you can't wait until it drops through your letterbox, you can take a sneak peek now online.