Thurnscoe – A Better Place
Our Vision & Priorities
Our vision is to make Thurnscoe an even better place to live. To do this all of our activity is based around our priorities which are;
Bringing the community together
A community where everyone knows what's going on
A healthy environment for everyone to enjoy
What is Big Local?
Big Local is an exciting opportunity for residents to use £1m to make a massive and lasting positive difference to their communities. It's about bringing together all the local talent, ambitions, skills and energy from individuals, groups and organisations who want to make their area an even better place to live.
Big Local projects are running in 150 areas around England. The funding is distributed by the Local Trust. It was setup with £200 million by the Big Lottery Fund which receives a portion of money from every National Lottery ticket sale. More…
What's happening in Thurnscoe
Latest events and projects and how you can get involved.

10-12 & 1-3pm

Thurnscoe Reservoir

School children from The Hill Primary School will be joining Big Local Thurnscoe volunteers and the …

12.00 - 3.00pm

Houghton Road Community Centre

Join us for a traditional Spring Feast day in Thurnscoe. Meet on the grass adjacent to Thurnscoe Eas …

10am - 12 noon

Tudor Street/ Lidgett Lane

Come and help us with another Community Clean up and litter pick in Thurnscoe East. We will meet at …

12.00 - 3.00pm

Thurnscoe Reservoir

Once again this will run over the summer holidays with prizes and trophies for our winners. To take …

10.30- 11.30 am

Thurnscoe Library

11.00am - 4.00pm

Thurnscoe Flower Park

Now in our 4th year and better than ever! This is Big Local Thurnscoe's flagship community event and …

2pm- 4pm

Thurnscoe Library

10am - 12Noon

Thurnscoe Library

10am - 12Noon

Thurnscoe Library

12.00 - 5.00pm

Thurnscoe Flower Park

Our magical Winter Wonderland will once again feature a popular skating rink and children's fun fair …

All day

Thurnscoe Underpass

In preparation for the new artwork installation at Thurnscoe Train Station, we have arranged to have …

Afternoon

Thurnscoe Library

The village Christmas Tree will be unveiled in al its glory outside Thurnscoe Library. We would like …

TBC

Thurnscoe Train Station

We will be installing the new artwork at the underpass of Thurnscoe Railway Station. The mosaic feat …
Local News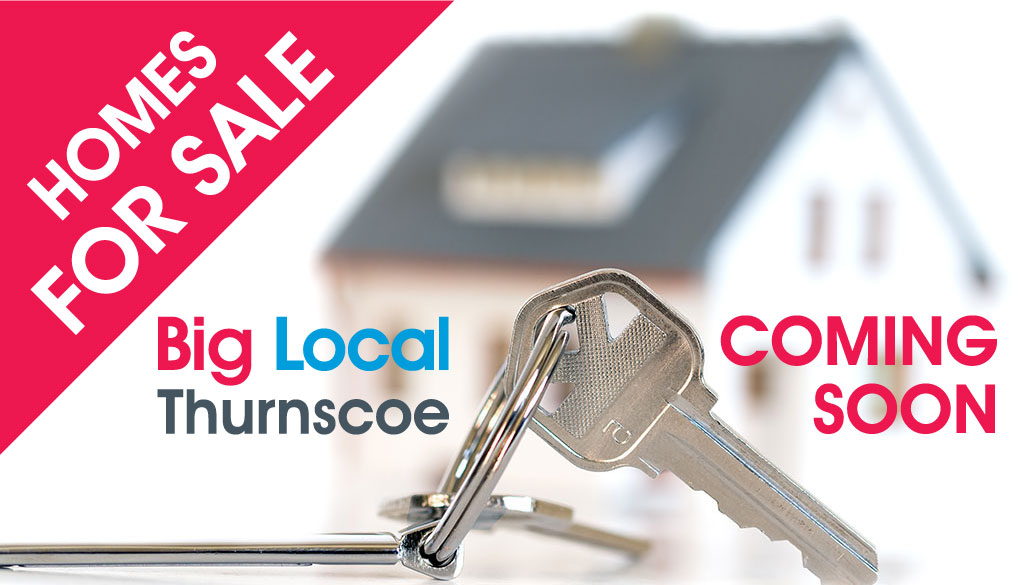 Big Local Thurnscoe Housing Project Update We're delighted to share the news that after extensive refurbishment the homes on Grange Crescent are almost complete and will be on sale early in the new year. We'll keep you updated with details as and when they become available.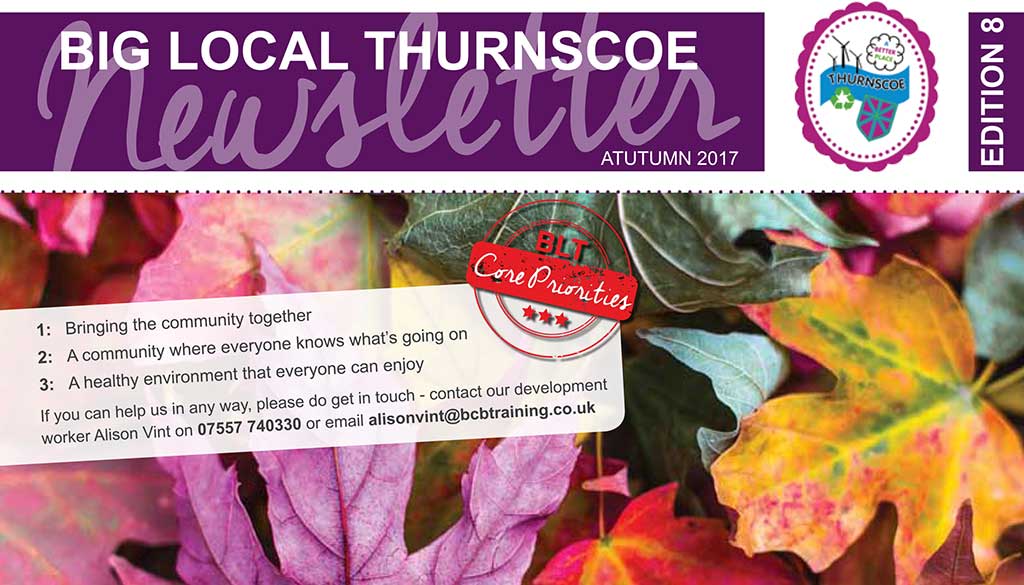 The Big Local Autumn 2017 Newsletter will be with you very soon. With 5000 copies distributed locally it's a fantastic way of keeping up-to-date with what's happening in our community. It's packed with local news and events including Green Gym sessions at Phoenix Park and Green Angels environmental courses. If you can't wait until it […]
Over the summer we held two community art workshops at Thurnscoe Library working alongside mosaic artist Frances Taylor. Over 30 people have contributed so far including children from Station House and some community groups to create a stunning piece of community art that will be installed at the underpass of Thurnscoe Railway station. The mosaic […]
Big Local Community Gallery